Customer Testimonials
Here's what others are saying about AnaYoga:
"Hi Ana, Just want to say.............GORGEOUS, GORGEOUS, SIMPLY GORGEOUS! The diaper bag arrived yesterday...no damages. I truly cannot thank you enough for taking on such a task! What a work of art. It is amazing how something so practical can look soooooo beautiful :) How spoiled I feel, and how grateful I am. This has been a very smooth road. You have been wonderful to work with. "

Jennifer M. ~ USA
---
"Just wanted to let you know the bag came today. I am even more impressed with seeing it in person. You do fantastic work, mama!!! I WILL be buying from you again in the future."
Jo C. ~ GA, USA
---
"Thanks Ana! It's more beautiful than in the pictures! I love it!"
Amber H. ~ AZ USA
---
"Hey Ana!

I've been meaning to drop you a line for awhile. I just wanted to let you know we are so happy with the bag and the clothes you made for us. Everything gets comments all the time. I feel like a bit of a snob when I tell people "I had it made" meaning: you can't have it too!!!"
Laurel G. ~ Montreal QC CANADA
---
"Dear Ana,
Just a note to say how happy we are with the straps. They're fabulous. And thank you so much for the gift bag - what a lovely treat. It's been a pleasure doing business with you and we look forward to a continued relationship with you in the future."
All the best,
Annabel Griffiths ~ The OmZone, Toronto Canada
---
"My parents absolutely love the bag...Mom more than Dad, of course, b/c she gets to carry it. They love your work."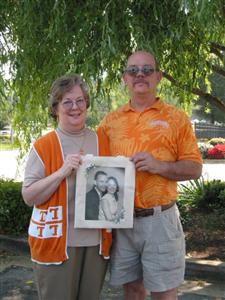 A.Braun ~ Georgia USA
---
"Hi Ana! I got my bags! They are so nice! I got to use it today and it fits just perfect with room for more :-) The other lady I gave one to loved it too! Other ladies in the class came over gushing over the bags!"
Laurie W. ~ Alaska USA
---
"I got it today! I love the bag! It's beautiful and SO soft..."
Whitney ~ Colorado USA
---
"Dear Ana,
Just a quick note to tell you how much I love your products. I thought I would do some early Christmas shopping and what better gifts than your beautiful handmade products. There was a major problem with them, however, that being I loved them so much, I kept them! Now I have to place a new order to cover my Christmas list."
Carol Ann ~ Cambridge, Ontario, Canada
---
"I received the GORGEOUS bags today. You do such amazing work! The bag that I purchased is just too beautiful for groceries. And thank you SO much for the sachet. It made my entire mailbox smell heavenly."
A.Braun ~ Georgia USA
---
"Thank you Ana. I love it."
P.Virgo ~ Ontario Canada
---
"Hi! I got the necklace yesterday. It is beautiful. And it held up great even with my two babies pulling on it. Very durable. Thank you so much."
Jen S. ~ Mississippi, USA
---
"Ana, thank you so much for the beautiful yoga bag and eye pillow. I love both of them!!! I will check in with your website often to see what you have going."
June H. ~ Alaska USA
---
"I got the necklace today...I LOVE IT!!!!! I wore it as soon as I opened it this afternoon!"

Tiffany J. ~ NY USA
www.DaraandScott.com
---
"Just a quick note to let you know that I received your OM earrings. I LOVE THEM!! I have looked around for a long time for earrings like these, on Ebay, at the Yoga Show in Toronto, and on the net from time to time, but I have never found exactly what I was looking for. So I just wanted to let you know how happy I was to get them and I wear them all the time. Even my students admire them, but I tell them there are 'one of a kind' Take care and if you are ever in our area, please stop by for a visit!"
Judy Stafford
www.windchimesyogafarm.com
---
© Copyright AnaYoga 2023